Gluten-Free and Vegan Chickpea Cookies
Beans, beans, and more beans! While the rest of the vegan world is discovering the joys of aquafaba or vegan meringue, I'm just now discovering creative ways to make both vegan and gluten-free desserts, appetizer, and dishes using chickpeas. I am officially determined to create more new recipes with my new favorite legume. Chickpeas have so much potential and can be made into various culinary masterpieces. Note to self: there's more to chickpeas than hummus. I have Rouxbe Cooking School to thank for that!
A few days ago, I shared the recipe for my crispy roasted chickpeas. Eager to find out what else I could make with chickpeas, I decided to make gluten-free cookies…without sugar, oil, or dairy. This recipe is super easy to make. I used almond butter, but you can use any nut butter you like.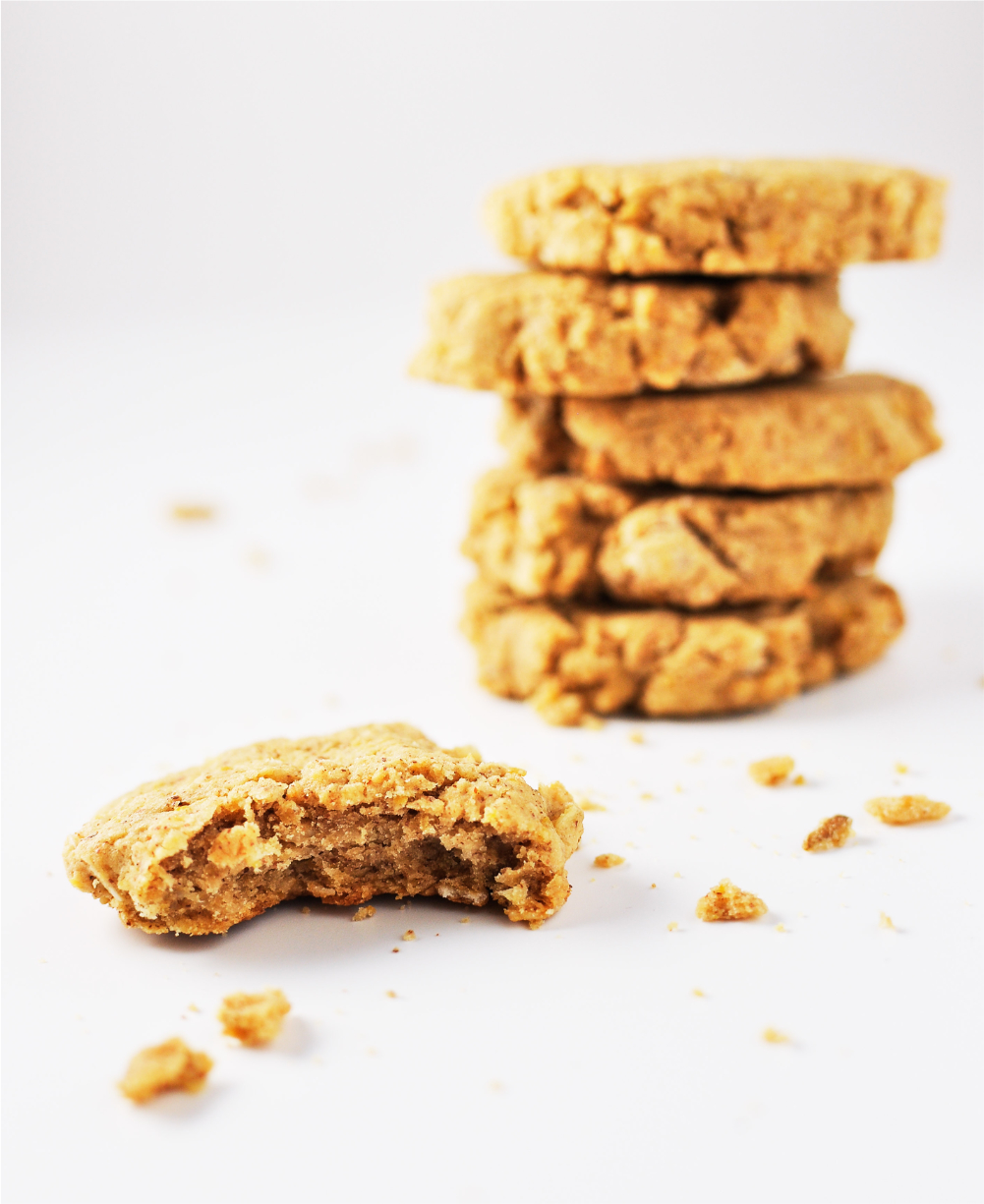 Gluten-Free and Vegan Chickpea Cookies
vegan • gluten-free • sugar-free • oil-free
Ingredients
1/2 cups cooked chickpeas or 1 15-oz. can
1/2 cup nut butter of your choice (almond, peanut, cashew, etc.)
1/3 cup maple syrup
2 tsp non-alcoholic vanilla extract
1 tsp baking powder
pinch of salt
1/4 cup gluten-free rolled oats
1/4 cup brown rice flour
coconut flakes (optional topping)
Instructions
Preheat oven to 350 degrees Fahrenheit. Line it with parchment paper.
Combine chickpeas, nut butter, maple syrup, vanilla extract, baking powder and salt in a food processor.
Transfer batter to a medium-sized bowl and mix in the oats.
Roll the batter into balls about 1 1/2 inches thick. Place at least 1 inch apart on baking sheet. Wet the flat bottom of a drinking glass and use it to slightly flatten the balls on top.
Bake for 16-20 minutes or until the edges are firm. Remove from oven and allow to cool. Enjoy!
Optional topping: Once cooled, dip one side of the cookie in nut butter to coat it. Dip the cookie in a small bowl of coconut flakes.
What is your favorite chickpea dessert? Do you know of any chickpea recipes I should try? Please leave a comment below.